Bill Gentry
Principal Broker and owner of Jefferson Land & Realty, Bill Gentry has over 27 years of real estate experience. He is a Vietnam Veteran who majored in business administration, served as president of a general construction company and managed a family beef cattle farm before embarking on his real estate career. Bill Gentry's real estate focus is farms and estates, investment properties, commercial development and management. He is adept at working with Central Virginia county zoning boards in the ever demanding residential and commercial development process. Bill resides in Madison County with his wife, Kathy. If you're looking for guidance on buying or selling Central Virginia estate property or commercial real estate, Bill will be glad to share his extensive knowledge with you.
Office: (540) 948-5050 ~  Cell: (540) 718-4210 ~  Email: bgentry.broker@gmail.com
---
Lisa Dyer
Lisa Dyer is a native of Syria in Madison County, Virginia. Lisa has prior experience in real estate appraising and in managing her family-owned construction business. As a licensed realtor for the past twenty-four years, Lisa specializes in Central Virginia's second homes, farms and country estates. Lisa's husband, Larry Dyer, is a well respected contractor and caretaker to many second-home owners in the local area. For help buying or selling that special second home or country estate, Lisa will bring her professionalism, enthusiasm, and negotiating experience to your next real estate transaction.
Office: (540) 923-4765   ~   Cell: (540) 727-4003   ~  Email: ldyer5050@gmail.com
---
Gene Smith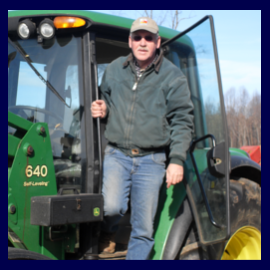 Gene Smith is a native of Lexington, Virginia and moved to Madison County in 1972 with the Virginia State Police. Gene is a Vietnam veteran and served as general manager of a regional manufacturing company for 22 years before beginning his real estate career in 2003. His real estate expertise includes residential sales, farms and land purchases. Gene enjoys meeting with buyers and sellers to assess their real estate needs and locating the property they require. He also enjoys educating others about the Central Virginia real estate market. He currently owns and operates a cattle farm in Madison County where he lives with his wife, Linda.
Office: (540) 948-5050  ~   Cell: (540) 219-1567 ~  Email: genesmith.realtor@gmail.com